The Value We Are Offering To You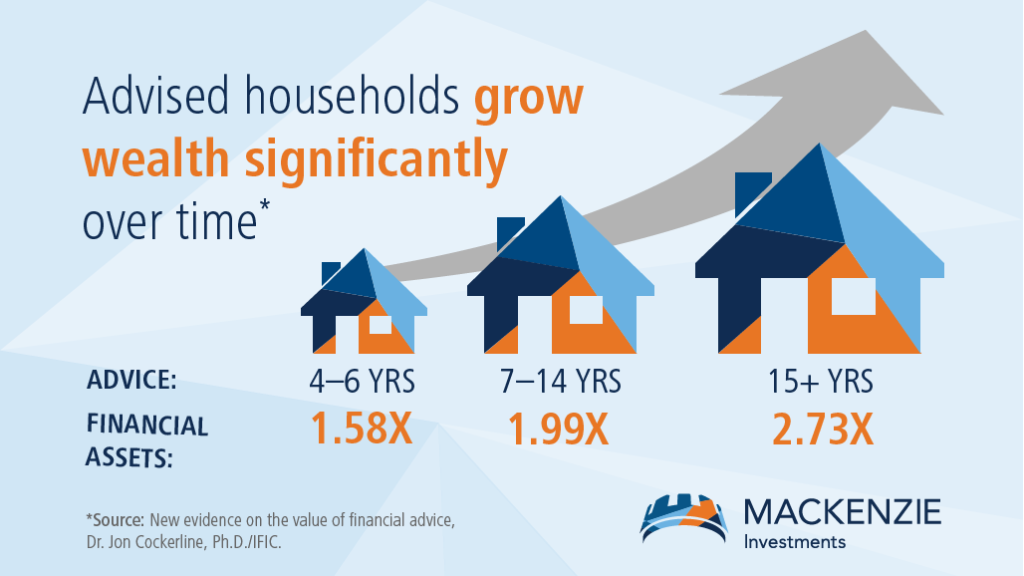 As we are trying to build a long-term trust relationship with each one of our clients, it is extremely important for you to understand what values we could add to your overall financial planning. Rather than writing a bunch of financial jargon which might not be understandable by general public, we will explain to you the value of our services in plain and simple English.
By Managing Your Investments, We Are Really Working With You To Find Out:
What are the optimal strategies to save for:

Down payment for a property?

Child education savings?

Long-term savings of a family member with special needs?

Emergency savings?

Other savings goals?

What type of investments should you include into your portfolios that can balance between your expectation and risk tolerance?

How to reduce the taxation implication of your investments?

What type of government benefits are you entitled to? What are the ways to receive the most of it?

How to handle the pension at your previous employers?

Who will you leave your estate to when you pass away?

What happen when you are no longer mentally capable of managing your own finance?
By Protecting The Income And Networth Of Your Family, We Are Actually Helping You to Find out:
What are your financial responsibilities? (i.e.: mortgage/rent, car payments, groceries, taxes, utilities, clothing, cable, phone, loan payments)
How much money will your family need to maintain the current standard of living if you pass away?
How long can your savings continue to pay for the different daily expenses if you were unable to work due to disability or critical illness?
Based on your age and health condition, what kind of coverage is available to you?
What amount of coverage and how long will you need it for?
There are so many coverage choices available, each one of them have their own terms and conditions, which one is suitable for you?
Who will assist your family when there is a claim?
Will the beneficiary of your insurance policy capable to handle the benefit proceed?
Should you include instruction into your will?
Is insuring your child a wise decision based on your current financial situation?
By Managing Your Mortgage, We Are Really Assisting You To Figure Out:
What are the strategies to consolidate your high-interest paying debts?
Which lenders can offer you the best mortgage based on your current condition?
In addition to interest rate, what should you look for when choosing a mortgage? (i.e.: amortization, prepayment privilege, penalty, porting feature, others)
What alternative lenders would accept your mortgage application if you have poor credit, your income is out of line for traditional lending, or self-employed?
Our Unique Specialty:
We specialized in working with families with special needs in providing the services below
Assist you in building up your long-term savings by obtaining the disability savings benefits from the government. These benefits are available within the Registered Disability Savings Plan (RDSP)
Ensure your savings/investments will have as little impact as possible to the other government benefits such as the Ontario Disability Support Program (ODSP)
Advice to save for down payment of a property without affecting the ODSP
Connect you with mortgage lenders who accept ODSP as the applicant's income sources
Work with insurers that would provide non-medical critical illness/life coverage despite of the special needs condition
Our Commitment Of Excellent Services To You:
Handling of the documentation to implement your financial plan
Provide ongoing proactive advice, accounts and policies management
Regularly review of your all round financial situation including investments, mortgage and insurance needs planning
Commitment turnaround time in responding is within 2 business days
Unlimited email and phone supports to address your questions and concerns
Different meeting method to suit your needs. (i.e. Face-to-face meeting at our office, online conference, or at your home depending on where you are located)
Flexible communication channels (i.e.: Email, phone, whatsapp, Facebook private message, online meetings.)
Build up long-term trusted relationship with your family. Unlike a regular salary paid employee, this financial advisory practice is our core business. We could always continue servicing our existing clients regardless of which firm that we choose to work with.
There is not a single person who could know everything about the financial planning. Our clients do not just have access to my services and knowledge. We partnered with some of the top-notch investments, insurance and mortgage companies. Through our excellent long-term relationship with them, we could always discuss our c individual client's case directly with their professional team.
Commitment to ongoing training, continue education and technology upgrades to consistently improve our services to you
How Do We Get Compensated:
We do not charge any upfront nor hourly consultation fee. Majority of the time, our compensation is in the form of embedded commission from the financial products that we recommend to you. Most of our clients preferred this model, especially for our investments clients. The reason is they do not need to write a separate cheque for our services. Furthermore, our interest is aligned with yours, the more we assist you to grow your portfolio, the more we will get compensated
Our Expectations To Our Clients:
A mutual trusted relationship is built on the understanding and honesty of both parties. In order to provide financial advice that is tailored-made for you, we will need you to truly disclose to us:
What is your actual financial situation? (i.e.: Income, savings, debt)
What are the goals you truly want to achieve? (Not the goals that other people said you should have)
What are your real concerns or worries?
Should there be any changes to your life stages (i.e.: Having a baby, death of a family member, property a house, changes of jobs), we will also need to know about it. Otherwise, we would be like a doctor who cannot properly prescribed a medication due to the lack of the patient's information. We ensure you that your financial information will be kept confidential .
We are acting professionally for all our clients, and we expect our clients to act according to the decision that they had made. We respect that a client might not always agree with our advice, and that situation could change overtime, but not taking appropriate actions simply due to procrastination will do no good to any parties.
We looking forward to working with every client who is serious about managing their finance. To find out whether we are  a good fit in working together for you, please click here to schedule a 30 minutes no obligation with us.