Financial Planning for Canadian Parents
Hi parents in Canada!
You're on this page most likely because you are looking for some guidance in managing your finance, especially now you have more responsibilities to be fulfilled for your child. I'm a financial consultant in Ontario, and I specialized in working with young families. Being a father of a young daughter, it allows me to understand the different aspects of the financial planning that most parents are going through.
[note]
How to obtain up to $9200 from the government for your child's education?
How to accumulate savings for your child through the use of dividend policy?
As a parent, you now have a lot more responsibilities in looking after your child. What are your coverage needs to protect the family?
[/note]
Above are only a few topics that I assist parents in discovering, I also provide investments and insurance advice so your networth could increase overtime, while being securely protected.
Want to receive more financial tips for your family? Please signup for our e-newsletter below.
What others said about me: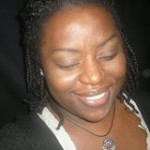 "Thank you for your help with planning for my children's education and insurance needs. You have helped me to understand all the options that were available and made it easier to choose one was best for me. I am happy with the service that I received and will certainly recommend your service to family and friends. I look forward to working with you for future financial planning."
Kaylla D.
"My wife and I recently met with Samuel to discuss our insurance needs. Samuel was very detailed and made things easy for us to understand. I really enjoy working with Samuel as he is someone who is always easy to get a hold of, and gets back to you in a timely manner with accurate information. I recommend all my clients to Samuel and every client has had nothing but nice things to say about their experience.
Andre Persaud, Mortgage Specialist
"When I met with Samuel recently, I was impressed with the in-depth knowledge he has, as well as his tools and strategies, for the clientele I serve: parents of premature babies and/or special needs children. I have not found many financial consultants who specialize in this area and it is a growing market. These parents have so much on their plate, that spending the time to find the best financial solution for their particular situation often just doesn't happen. If you are a parent with a preemie or special needs child, and have no time to look for the best financial solution, call Samuel for his expertise."
Susan Swan James
As a parent, you do everything for your family, so it's never too early to plan ahead.
"Raising children is a big financial commitment and usually means having to manage on less money. The cost of diapers, clothing, baby equipment and child care can quickly throw your financial plans off track and put a strain on your family budget. Even when your child is old enough to go to school, you may still have expenses for after-school care, summer camps and other activities. Consider your new financial responsibilities and make a plan for how you will handle them." Quote from Financial Consumer Agency of Canada.