Services Providers For The Special Needs Community In Ontario
The Children's Development Group (CDG) is an  organization that provides scientifically validated educational services and therapy to individuals with a wide variety of learning abilities including Autism Spectrum Disorders, Aspergers, learning disabilities, speech and language delays and other developmental exceptionalities.
Through the use of  multidisciplinary models of learning, CDG aims to help students become happy and active members of their community.  Our mission is to provide hope and guidance so that our students fulfill their potential.  CDG  also provides training and consultation services to professionals and families as well as schools when required or requested.
For more details, please visit: http://www.cdgcentre.com/
---
Yasad Fellowship Of Scarborough Chinese Alliance Church (SCAC):
This is a Christian fellowship that mainly connects families with special needs in the Cantonese community. They have gathering once per month in the Scarborough region. I'm delighted to be one of their regular guest speakers in the past few years. If you wish to obtain more information, please contact Amy at scacyasad@hotmail.com
---

"Community Living Toronto is a recognized leader offering a full range of personalized supports and services to people with an intellectual disability and their families. We set the benchmark for excellence, innovation and accountability in the developmental services sector. Our vision for society is one where everyone belongs and we help each other reach for our dreams."
Please visit http://cltoronto.ca/
---

"We are a charitable, non-profit organization (CRA Reg. No. 11901 0379 RR0001) dedicated to improving the lives of children, youth and adults with learning disabilities. Our strength comes from the community.  We have members and volunteers from all walks of life supporting our organization with a passion for helping people with learning disabilities and their families achieve their potential."
Please visit: http://www.ldapr.ca/
---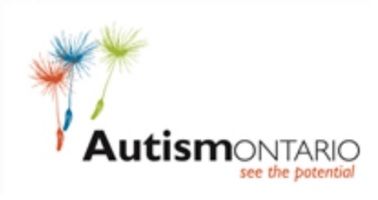 Autism Ontario (formerly Autism Society Ontario) is the leading source of information and referral on autism and one of the largest collective voices representing the autism community. Members are connected through a volunteer network of Chapters throughout the Province of Ontario.
Please visit: http://www.autismontario.com/
---
Disclaimer: Above are some associations and professionals that I have helped or met before. This is not a personal endorsement of their services, but you should check them out!