About
Personalized Financial Advice, Not A Random Hotline

Samuel has been playing soccer for over 20 years. Throughout all times, he enjoys playing in the defensive position. He applies the same vision into his advisory business, where he notices many Canadians are focusing solely on their daily routines, but fail to safe guard what they have already built.
Samuel received a Bachelor of Science degree in Economics and Computer Science from University of Toronto. In 2004, he was employed by BMO Bank of Montreal, where his role was to introduce insurance plans to existing customers. In February 2005, Samuel has started his own financial advisory practice with the intent to assist Canadians in making the right financial decisions. Since then, he has helped many people across different industries to grow their investments according to their objectives, while protecting their income and assets through proper insurance planning.
To ensure providing the best advices to his clients, Samuel continuously attends financial trainings sessions and he has already completed numerous important courses including Canadian Securities Course (CSC), Canadian Investment Fund Course (CIFC), Branch Manager Examination Course (BM), Life License Qualification Program (LLQP), Ontario's Mortgage Agent Course (MAC).
For his investment practice, he is working with Investia Financial Services Inc. as an investment fund advisor. On the insurance side of business, he is partnered with Excel Insurance Agency Inc. With the enormous connections through Investia and Excel, Samuel's clients will have access to financial solutions from many highly recognized companies.
Growing Your Investments:

As an investment fund advisor with Investia Financial Services Inc., my mission is to assist my clients to reach their financial goals. For example, their goal could be to build up an emergency savings, funding for their child's post secondary education, achieve financial freedom through adequate retirement savings, etc.
Through the understanding of my client's objectives and risk tolerance, I could design a well-diversified portfolio that suit their needs. As part of commitment in providing excellent service, I do review my client's portfolio and re-balance as needed on a regularly basis.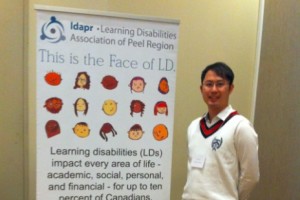 By being part of Investia, all my clients could have access to investment solutions from a huge number of companies, they include, but not limited to AGF Investments, BMO Guardian Funds, CI Investments, Desjardins Investments, Excel Funds, Fidelity Investments, Franklin Templeton Investments, IA Clarington Investments, Invesco Trimark Investments, Mackenzie Investments, Manulife Investments, TD Mutual Funds.
Not only that I work with many Canadian families who are committed in growing their investments in the long run, I'm one of the few advisors who truly specialized in assisting families with disabilities. Through the Registered Disability Savings Plan, I showed many families with special needs how to obtain up to $90,000 of disability savings benefits from the government.
Saving You Money On Your Mortgage:
My duties as a mortgage agent (License # M15000487) are to provide sound financial advice to my clients on debt management, investment opportunities, and mortgage financing solutions. I provide advice to my clients in rebuilding their tarnished credit scores, pay off high interest credit card debts, and most importantly, finance their dream home or investment properties. A good financial plan is what everyone needs to achieve his or her financial goals.
I work with over 40 lenders and will negotiate a competitive rate and fair terms that match your needs on your behalf. Keep in mind that I work for YOU, Not the Lenders!!!
Prepare For The Unexpected

I partner with Excel Insurance Agency Inc. in providing insurance protection for my clients. As an insurance consultant, my role is to ensure my clients will not incur hefty expenses should unexpected life events occur. I help Canadian families in protecting their assets through the use of different insurance coverage such as life insurance, critical illness insurance, disability insurance, health and dental insurance, travel insurance.
By partnering with Excel Insurance Agency, I have access to financial products from many insurance companies. They include Assumption Life Insurance, BMO Insurance, Canada Life Insurance, Desjardin Insurance, Industrial Alliance Insurance, Manulife Insurance, RBC Insurance, SSQ Insurance, SunLife Insurance, Unity Life Insurance,
As a small business owner myself, I also work with other small businesses to increase their employees' loyalty through the setup of employees benefits plan. A Health Spending Account (HSA) is a one of the solutions that could cover medical expenses in a cost effective and flexible way.