If you are one of my email subscribers, you probably already noticed that on May 21st, 2014, I'm very delighted to be speaking at the "I Believe In Miracles"  therapy center. For those who haven't received my email, below are the details. (If you haven't, make sure to click here to subscribe to my emailing list for other important updates)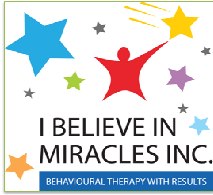 (I Believe In Miracles Inc. is a leading therapy, tutoring and adaptive child care agency, where they dedicated to improving the lives of children and adolescents with all types of intellectual disabilities such as Autism, Learning Disabilities, ADD/ ADHD, slow learners, dyslexia, and with those who need extra help with school)

This is a parent education workshop, there will be discussion on numerous topics that may be helpful to you. For example,
• What is Autism?
• What is Applied Behavior Analysis (ABA)?
• How ABA can help?
• Where to find ABA providers?
• What makes a good quality ABA program?
Of course, I will also be sharing how to obtain disability savings benefits through the Registered Disability Savings Plan (RDSP).
Space is limited. Registered now.
Date: Wednesday, May 21, 2014 (6:30pm-8:30pm)
Location: 505 Hood Road, Unit 13, Markham
To RSVP, please email info@ibimiracles.com or call  647-478-8387
Look forward to seeing you next week!
[note] Click Here:  How To Obtain Up To $90,000 Disability Savings Benefits? [/note]